1- To set up the audio player, just click on your Audio player From the list available on Neon space Menu skin, If your player is not available on the list, then click on the "Musicbee-foobar" Group.
2- To use foobar2000, Download and install foo_CAD from here  ==>>     poiru.github.io/foo-cad/
3- For sportify, we included 2 plugins. One is partially supported (spotify 1) and the second one (spotify 2) is fully suported. For spotify 2, you have to perform some futher setup as described below.
1- First you have to download and Install a skin called spicetify from here  ==>>  Download
2-Spicetify is a skin for Rainmeter used to customize the spotify app user interface, but we only need the "Webnowplaying companion" function from it.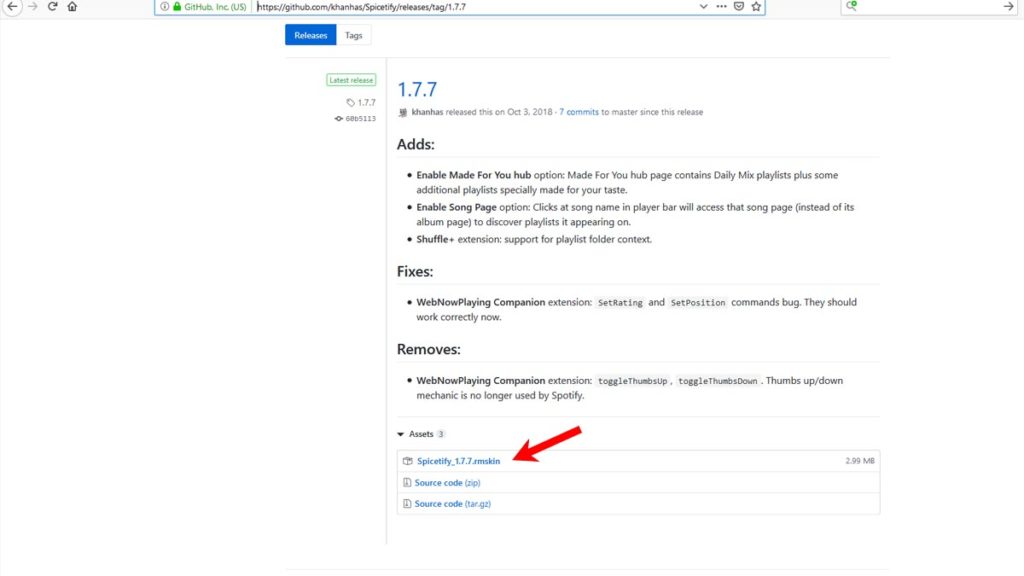 3- After you install it, it should bring up a menu like the one shown below, if not, then load it from your rainmeter manager. Once you have it displayed, First click on The Backup Botton as shown below before doing anything else, this will back up your spotify default settings. Note! look out for the progress bar at the bottom of the skin to know when the backup is complete.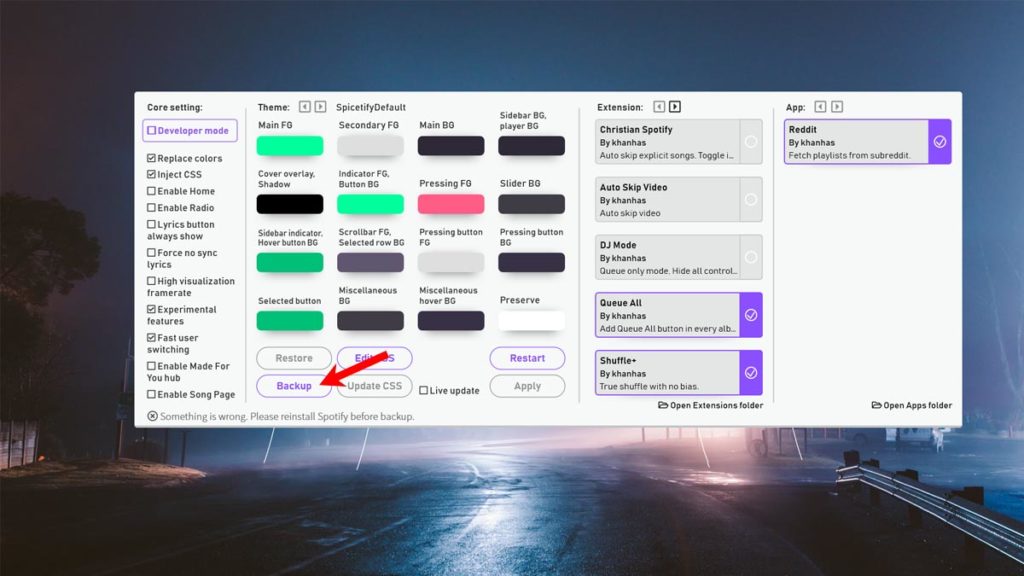 4- Now we need to make sure that the webnowplaying companion is selected, so click on the next box and make sure the now playing companion check box is checked like below.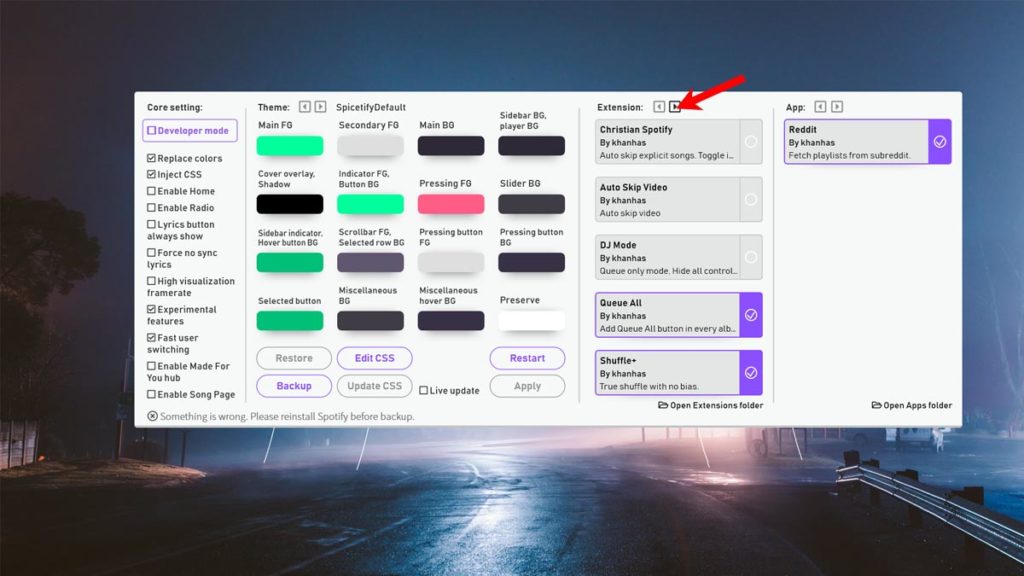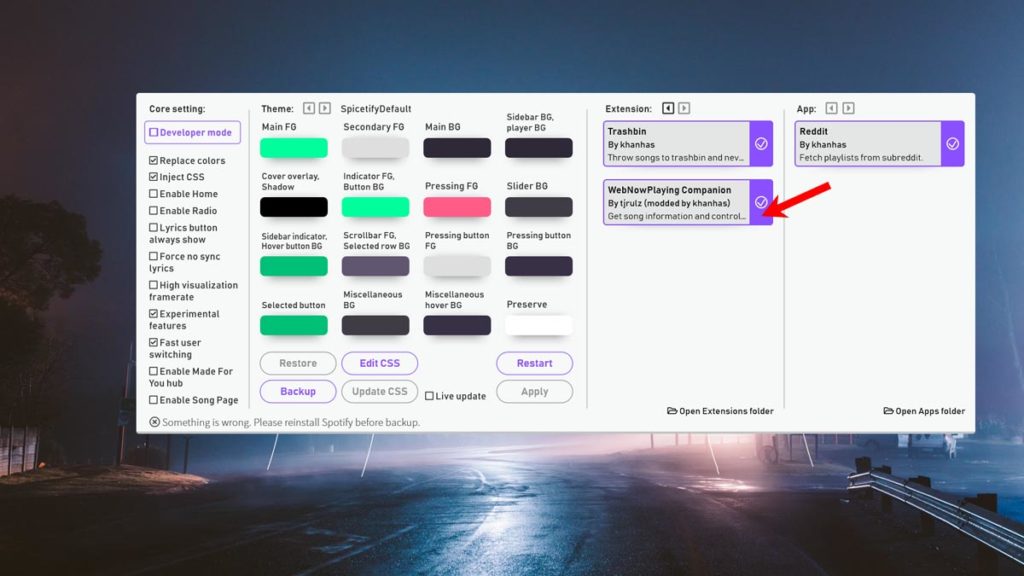 5- Now we have to uncheck all the other boxes as shown below.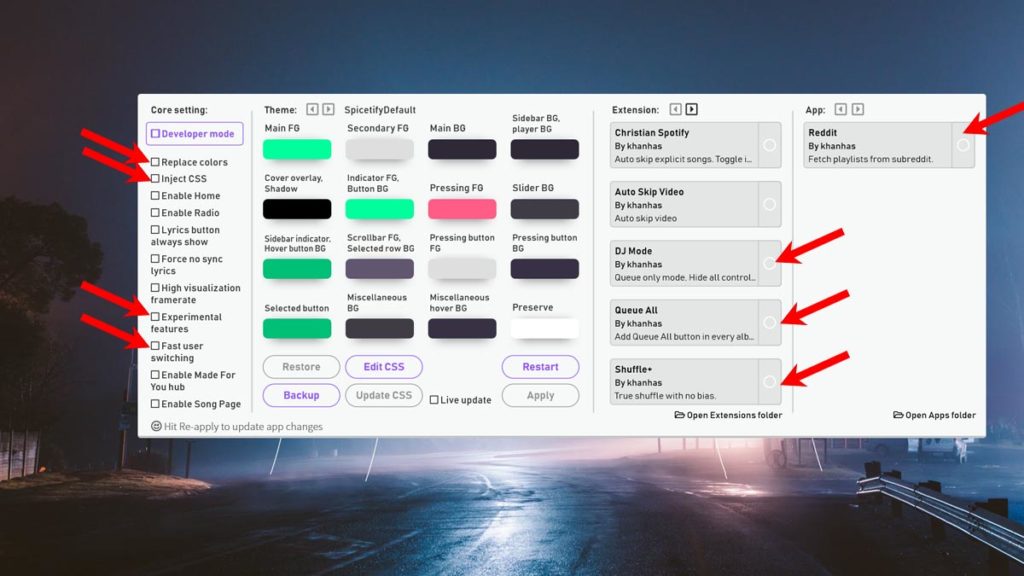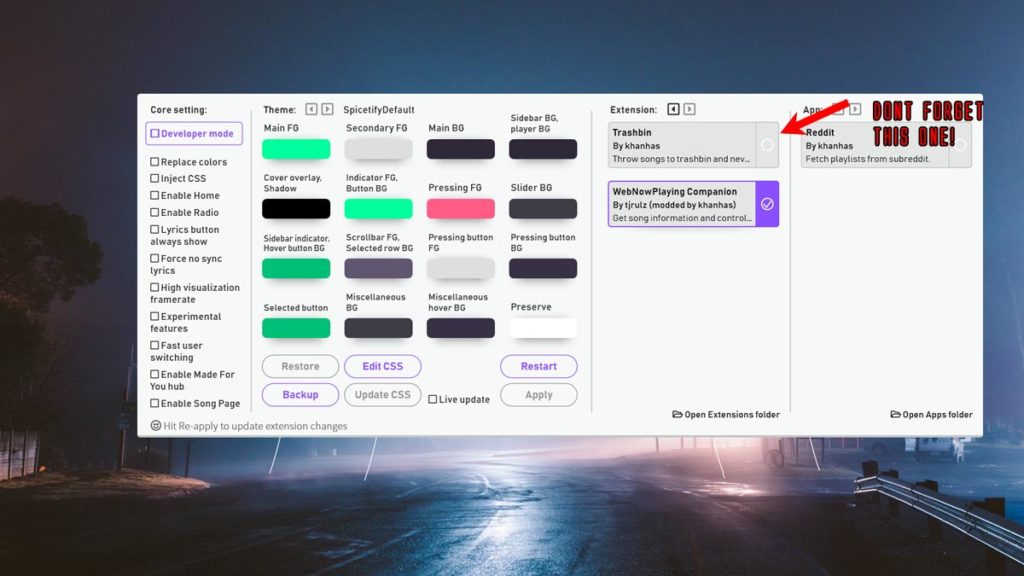 6- Now We Have to click on the apply botton and wait for it to update, look out for the progress bar below. once its done updating, click on the restart botton which should restart your spotify app and then close the spicetify menu.
7- all audio skins should now work with your spotify.
B- YouTube and Sound Cloud
1- open your web Browser and google " Webnowplaying Companion"  From the results select the one that corresponds to your web browser ( firefox or google chrome).
It is an extension that will allow rainmeter to be able to control web players like Youtube, spotify web, soundcloud, google play music and more. It should look like below when installed.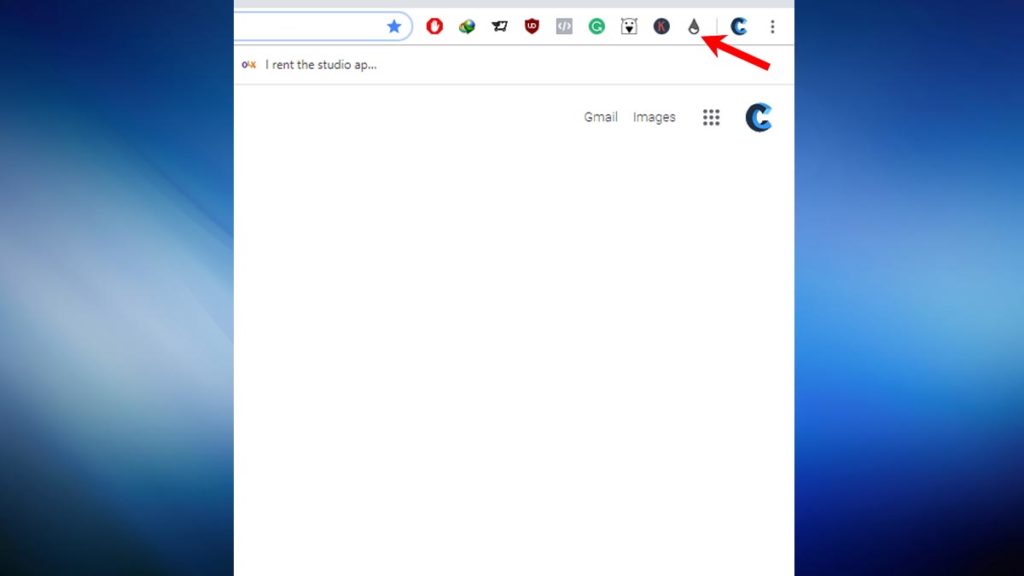 2- now all the Audio skins will start retrieving song info and control web media players, see on the webnowplaying companion extension page for a full list of supported players.
3- For Firefox uses, you have to type  about:config  in your search bar, then click on "i accept the risk" next search for  network.websocket.allowInsecureFromHTTPS

Its value should say False, change it to True by double-clicking on it then close the page and restart Firefox, It should work Now.